Happy New Year!  I have work in a few shows that are wrapping up very quickly in 2018.  If you haven't had a chance to see them yet, do stop by!
The first is the Statewide Annual 2017: Painting, Sculpture and Installation at the Rio Gallery (300 S Rio Grande Street) in Salt Lake City.  This is a show of Utah artists decided by two out-of-state jurors.  With over 500 entries, I was thrilled to be one of 69 included artists. Here's a peek at the show (mine is the square, geometric one in the middle). The show runs for only 1 more week (through January 12th) with regular gallery hours Mon-Fri 8 am-5 pm.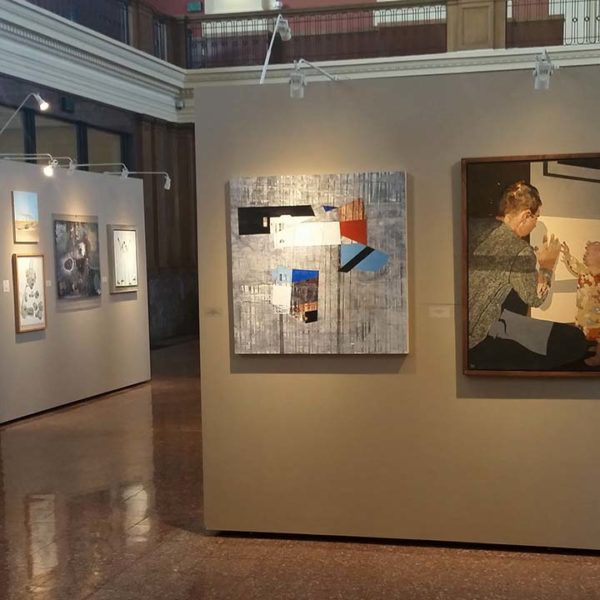 Also ending next week (on January 10th) is Sacred Spaces at the Springville Museum of Art (126 E 400 S, Springville, UT).  A curated show, Sacred Spaces features different artists responding to specific spiritual concepts.  The museum is open Tues-Sat 10 am-5 pm and Wed 10 am-9 pm.
In other news, I finished a couple of exciting pieces in December.  Here's a look at one of them–a 24″ x 24″ mixed media piece, still in need of a title.  I'm looking forward to continuing this series in 2018!